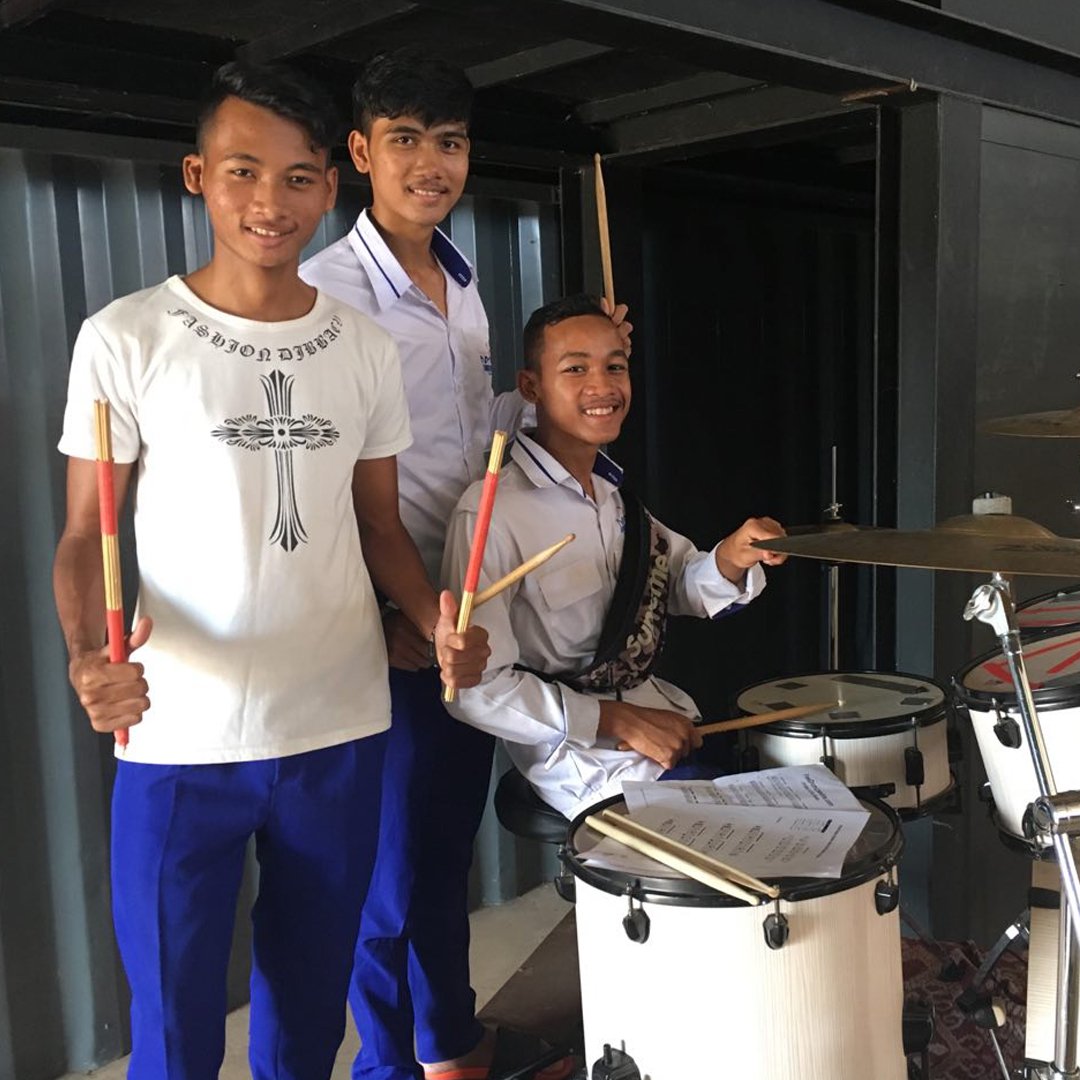 Before the genocide in Cambodia, the capital Phnom Penh was called the Pearl of Asia. It was the place where all the good musicians met and composed music. When the Khmer Rouge regime took over, they destroyed everything. They killed educated people, artists, and musicians. The whole music society got erased within moments.
At ICF Cambodia, we believe that this legacy is still in the young people. Therefore, we want to invest in them so that they can tap into these artistic and creative skills. Five years ago, we started by training a handful of people and the response has been amazing. Young people come and are eager to learn however we need helping hands – especially more teachers. There are great music schools in Siem Reap that we would love to send our team to so that they can use their skills and talents at ICF and also start teaching others.
One 90 min class is $25/student. With your support, we can encourage a new generation of young musicians in Cambodia.
DONATIONS IN CHF
ICF CAMBODIA
Moosbrunnenstrasse 11,
8426 Lufingen, CH
Credit Suisse
IBAN:
CH19 0900 0000 6074 6375 9
BIC/SWIFT: POFICHBEXXX
PURPOSE: WORSHIP
DONATIONS IN EUR
ICF CAMBODIA
Moosbrunnenstrasse 11,
8426 Lufingen, CH
Credit Suisse
IBAN:
CH21 0900 0000 9181 8295 0
BIC/SWIFT: POFICHBEXXX
PURPOSE: WORSHIP
DONATIONS IN USD
ICF CAMBODIA
Ethne Global Services
Wells Fargo, 445 s. Perry St.
Castle rock, CO 80104, USA
Account: 1775813858
BIC/SWIFT: WFBIUS6S
DONATE BY CHECK
*Tax deductible in America
PURPOSE: WORSHIP