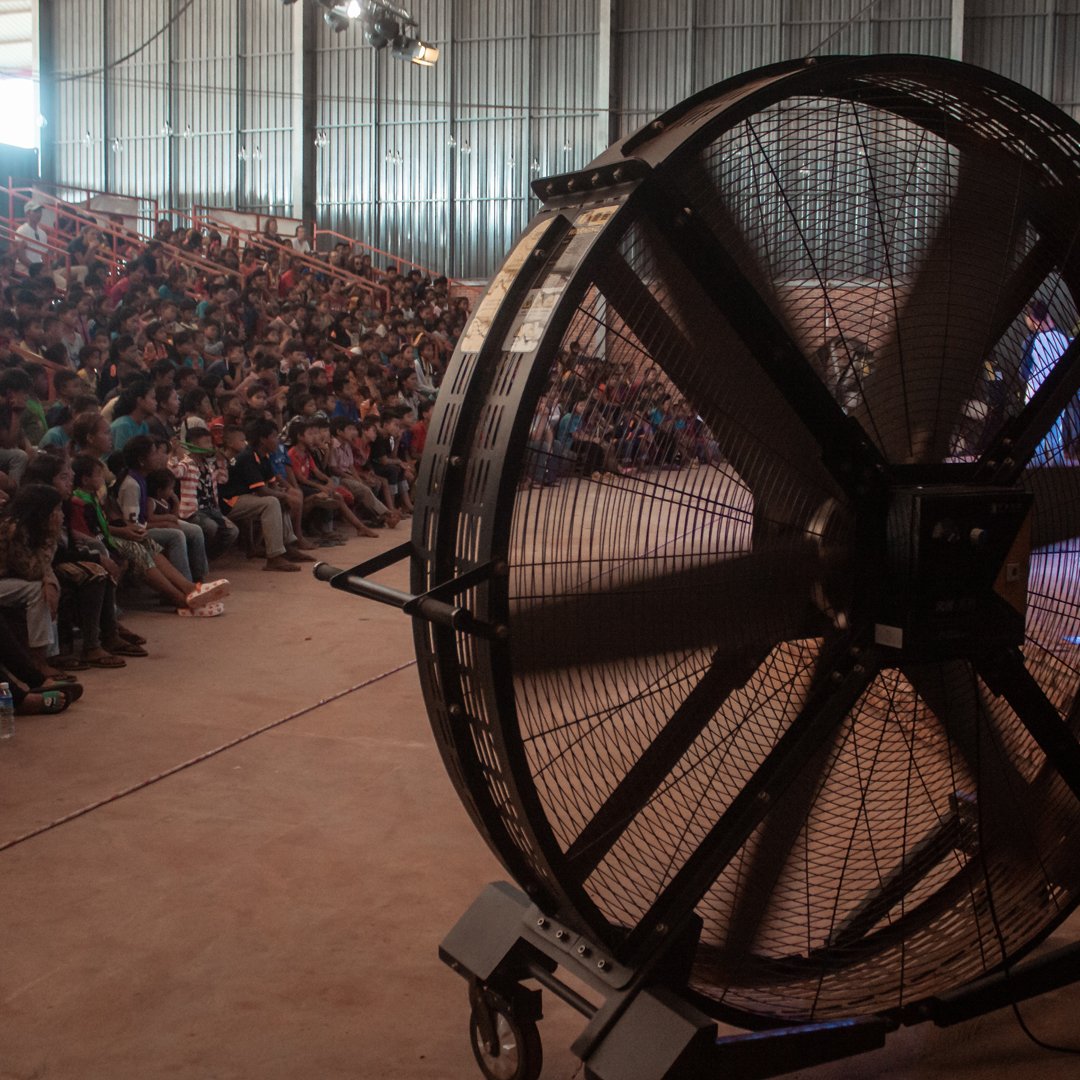 Cambodia has a tropical climate with a rather warm temperature throughout the whole year. During the hot season, temperatures can reach over 40 degrees Celsius. And even though rain is refreshing, the humidity that follows makes the air hot and sticky.
It is important to us that a church visit is thoroughly enjoyable and a highlight of the week for our church members. In order to do that we want to provide an environment with good air quality and a comfortable temperature. An effective solution is huge fans. It creates refreshing air flow and even keeps mosquitoes away. However, we've been growing and the four fans that we currently have are no longer enough to keep all of our guests comfortable.
We would like to upgrade our celebration hall with two additional fans. Our goal is to raise 6000 USD for this upgrade.
GOAL
6'000 USD
RAISED
000 USD
REMAINING
6'000 USD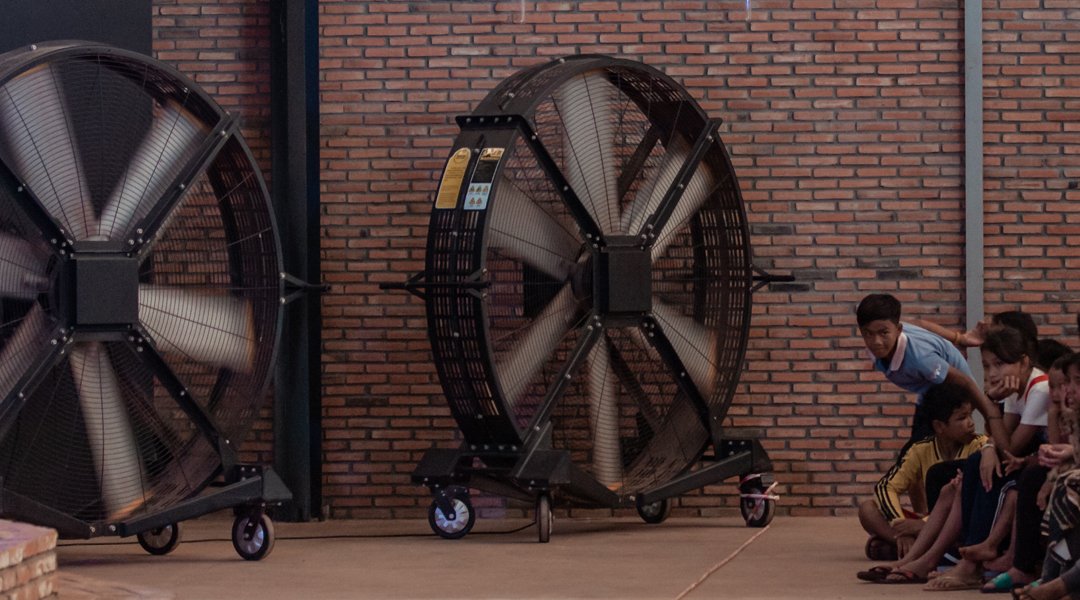 DONATIONS IN CHF
ICF CAMBODIA CAMPUS
Nassackerstrasse 14, 8903 Birmensdorf, CH
Credit Suisse
IBAN:
CH79 0483 5147 7842 9100 0
BIC/SWIFT: CRESCHZZ80A
All donations are tax deductible
in Switzerland.
PURPOSE: FANS
DONATIONS IN EUR
ICF Cambodia Campus e.V.
Taunusstein Str 43, D-65510 Hünstetten
Frankfurter Volksbank
IBAN:
DE51 5019 0000 7800 0164 65
BIC/SWIFT: FFVBDEFFXXX
All donations are tax deductible
in Germany.
PURPOSE: FANS
DONATIONS IN USD
ICF CAMBODIA
Ethne Global Services
Wells Fargo, 445 s. Perry St.
Castle rock, CO 80104, USA
Account: 1775813858
BIC/SWIFT: WFBIUS6S
All donations are tax deductible
in the USA.
PURPOSE: FANS